The 6th ANOH Conference and The 7th IIHA Connect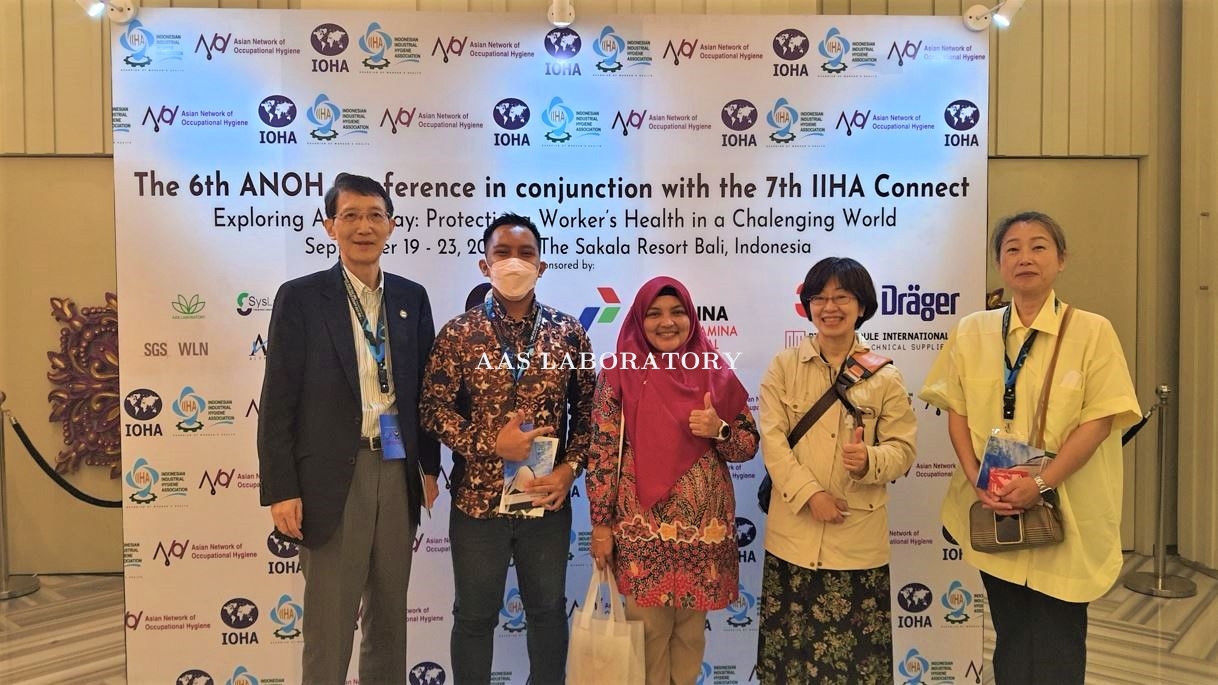 BALI – Sebagai bentuk dukungan kami sebagai member IIHA, kami AAS Laboratory berpartisipasi dalam Event The 6th ANOH Conference and The 7th IIHA Connect yang diselenggarakan oleh Indonesian Industrial Hygiene Association (IIHA), International Occupational Hygiene Asscociation (IOHA), and Asian Network of Occupational Hygiene. Dengan Tema "Exploring Asian Way : Protecting Workers Health in Challenging World" Acara ini diselenggarakan pada tanggal 19-23 September 2022 di The Sakala Resort, Nusa Dua, Bali.
Dalam acara tersebut IIHA menyediakan booth untuk para member yang berpartisipasi dalam acara, agar para partisipan dapat dengan mudah berdiskusi terkait pengujian dan monitoring dengan tim ahli Industrial Hygiene AAS Laboratory. Event ini dihadiri oleh ahli industrial hygiene dan akademisi yang berkecimpung di bidang industrial hygiene baik dalam negeri maupun luar negeri.
Conference ini dihadiri oleh pembicara Internasional seperti Prof. Doo Yong Park (KOSHA), Norhazlina Mydin, CIH CPIH CSFC (IOHA President), Jacqueline Agius (Work Health and Safety Commissioner, Worksafe ACT), Haruo Hashimoto, MPH, CIH, & Prof.Jean Feng-Jen Tsai (TOHA). Acara ini digelar rutin dalam setahun sekali, dan selanjutnya acara ini akan direncanakan antara di New Zealand, Filipana atau Australia.
Back to News