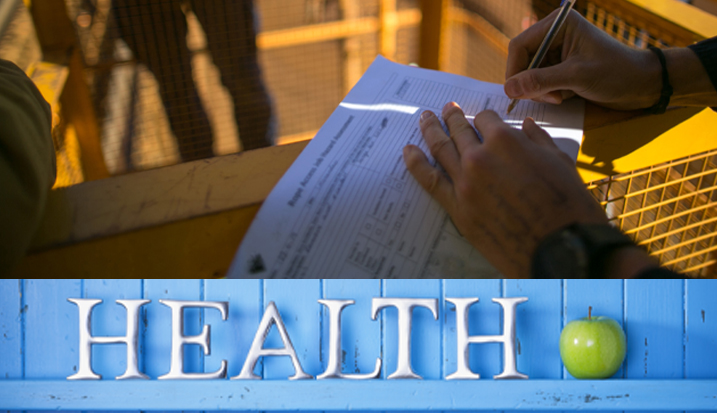 Health Surveillance is a system of continuous health monitoring. Regular health monitoring is required for some workers who are exposed to harmful substances such as noise or vibration, ionizing radiation, chemical solvents, fumes, dust, biological agents, working in compressed air, and others.
The Advantages of Health Surveillance for Employers and Employees
Detects adverse health effects early on;
Provides data to assist employers in evaluating health risks; and
Provides opportunities to strengthen employee training and education (impact of health effects and use of protective equipment)
The Risk-Based Occupational Health Surveillance (RB-OH-S) framework is carried out by recording parameters, measurement locations that have the potential to have a high risk, checking sentinel, determining the type of inspection, determining evaluation, and determining whether a parameter must be Recording & Reporting to the Ministry of Manpower, or Internal Recording only.
From the Risk Matriks Table in the Health Risk Assessment study, they need to choose several parameters from physical/chemical/biological/ergonomic/psychosocial factor parameters that need to be considered.